Over the past few years it's been great to witness the improvements that many of the places we visit as a family have improved their ability to support neurodiverse visitors, such as my son Freddie, who is autistic. Sadly though, it's still not the norm for all venues.
It is important for activity, entertainment and hospitality businesses, in fact all businesses and workplaces, to provide an inclusive and welcoming environment for visitors. Studies point to a growing percentage of the population who may face unique challenges when visiting these types of locations. Many of them are significant enough to stop them visiting altogether. If you have a bad experience on your first visit, it's unlikely that you will go back.
I wanted to document some of the ways in which I've seen attractions and venues positively support visitors with autism. 
One great example is by providing sensory-friendly experiences that can help these individuals better enjoy the attractions and activities offered. This can include providing quiet rooms or noise-cancelling headphones for those who are sensitive to loud noises, or dimmed lighting for those who are sensitive to bright lights.
In the football world many clubs now have separate sensory room facilities and stadium access points that are less crowded. Watford's is a great example of this shown below.
SENSORY ROOM WINS BUSINESS AWARD | A LOOK INSIDE! 🏆
They were recently visited by AFC Autism, a group for autistic football fans who gave the facilities and support a big thumbs up. 
Another way to support visitors with autism is by offering social story templates. These are short, simple stories that describe a situation or activity in detail, and can help individuals with autism understand and prepare for new experiences. Attractions and venues can provide social stories that describe the attractions, activities, and services they offer, so that visitors with autism can better understand what to expect. My local art gallery, Gallery Oldham, was able to provide this social story before a recent visit.
Something else that we've taken advantage of that's proved very effective is special opening times, and set times that are quieter and less sensorially intense. Such as The National Football Museums Relaxed Morning (you can tell we're a football mad family) who open an hour earlier on certain days and have more specially trained staff on hand. Many cinema chains also now offer autism-friendly screenings, adjustments include no trailers, lights and volume are lower, you can take your own food and drink and autism trained staff are on hand to support. Dimensions have a good guide on where and how to access these.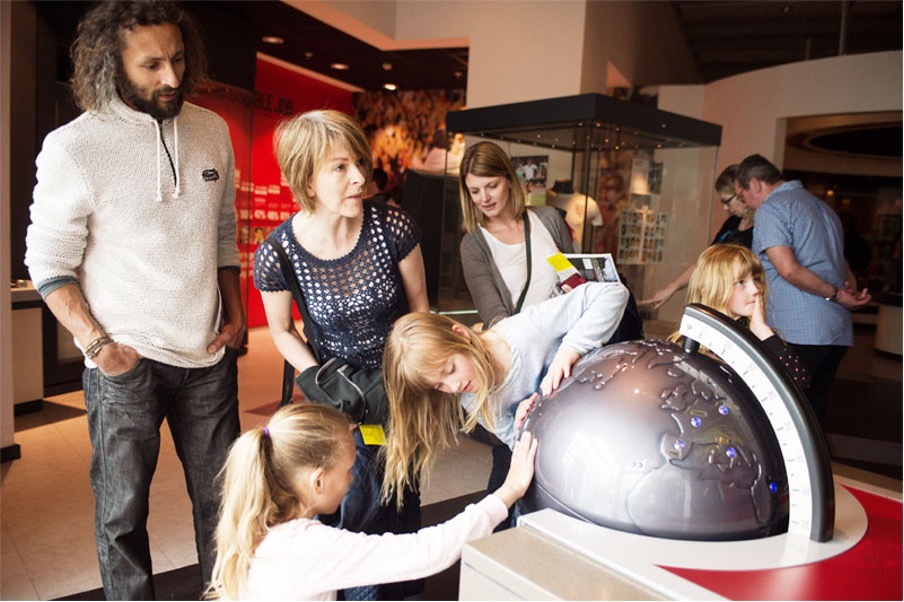 Additionally, providing support materials, such as visual schedules like visit with picturepath, can help autistic visitors navigate the facilities and communicate their needs with less anxiety. These materials can be tailored to the specific needs of each individual, and can help them feel more comfortable, prepared and supported during their visit.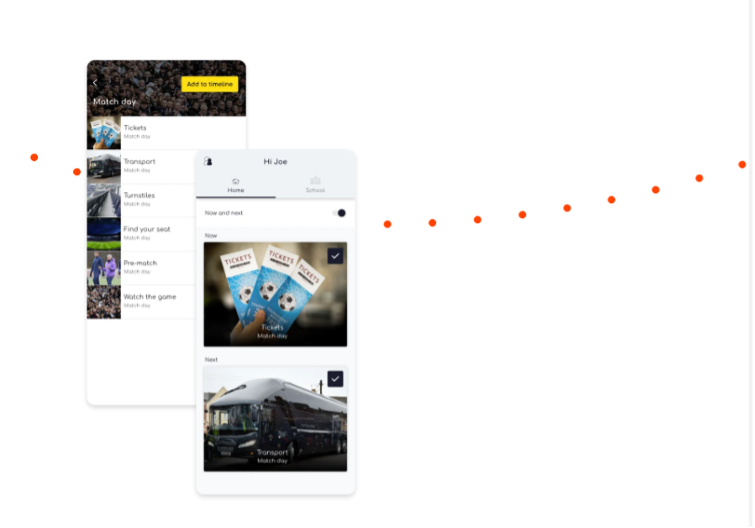 Another place we enjoyed visiting was The British Museum. They do a great job of providing resources available in advance of your visit, they've got a 'Preparing your students' section, that is applicable to all families and visitors with sensory needs. It includes documents that help visitors better prepare for a visit including a look inside the museum, an explanation of what will happen as well as teachers (or parents) notes too. Their sensory map in particular proved very helpful on our visit.
Finally, investing in training staff on how to support visitors with autism is also essential. This can include information on common challenges and strategies for providing effective support. By training staff members on how to support individuals with autism, attractions and venues can create a more inclusive and welcoming environment for all visitors. The Neurodiversity Hub has some great resources on their site for employers.
By taking these steps, attractions and venues can create a more inclusive and welcoming environment for all visitors, and improve business, visitor numbers and satisfaction levels!