Picturepath for Individuals
Help yourself or your child to anticipate and prepare for anxiety inducing and meltdown triggering events by using Picturepath's visual timelines.
The Visual Timeline tool is designed to help people with additional support needs to reduce anxiety by visualising the events of their day, leading to fewer episodes of emotional distress and a safer, calmer, happier mindset.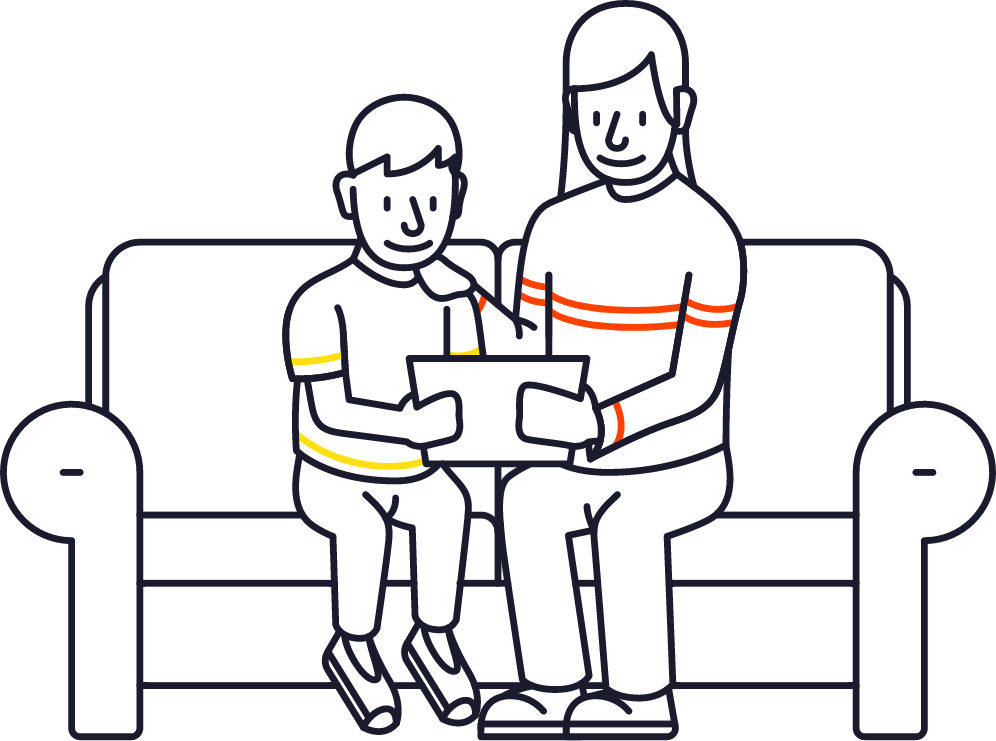 Why users love Picturepath
Feel prepared and relaxed throughout all of life's experiences
Improved emotional wellbeing
Personalised timeline with custom images and activities
Easily manage changes to routine and transitions without causing distress
Helps avoid meltdowns in public
People with additional support needs, such as autism and anxiety, respond differently to their surroundings. What triggers one person may not affect another. Picturepath can help uncover what events can be a trigger by allowing you to see patterns in moods and events recorded over time. This data can then be used to determine when intervention may be required.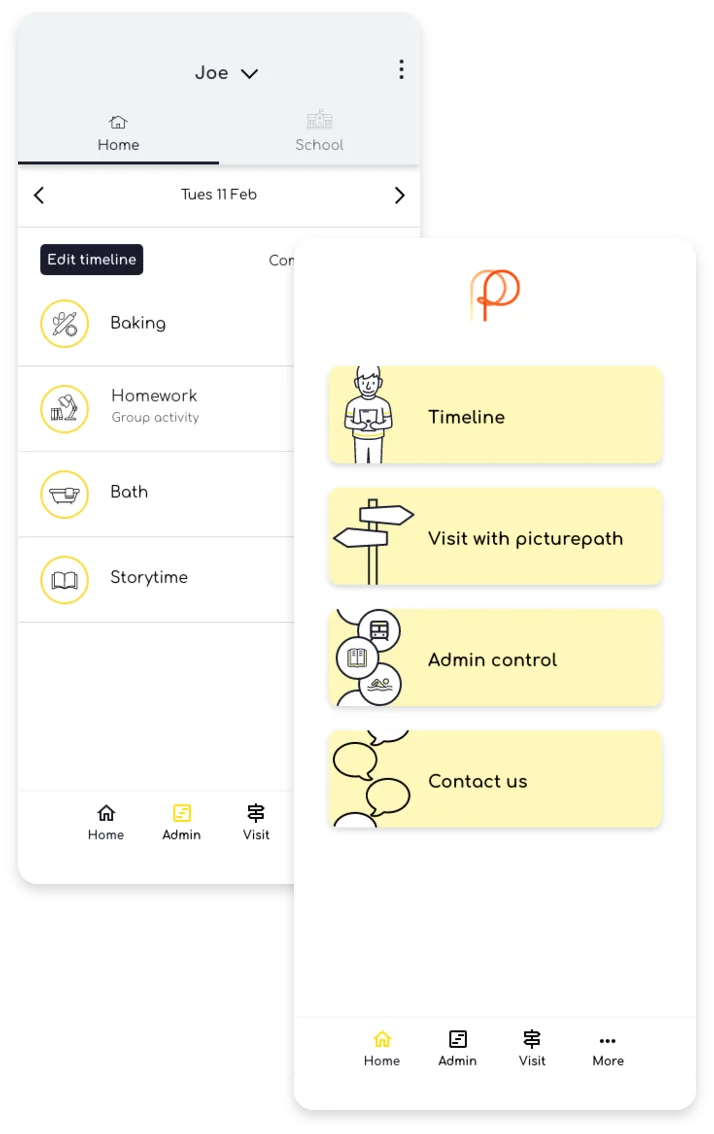 Easily manage changes to routine and transitions without causing distress
Comfort is often found in routine by people with additional support needs. This makes them particularly prone to becoming emotionally distressed when experiencing new places, new activities, or changes to their routine.
Picturepath can be used to help users to visualise and mentally prepare for such events – helping avoid an adverse emotional response.
For example, Picturepath can help users with transitions such as:
Returning back to school or work after holidays.
Transitioning between home and school or work.
Adjusting to a new city, new friends, new school or new job.
Take the stress out of days out
Picturepath's latest feature – Visit with Picturepath – allows you to incorporate days out to our venue partners into your timeline. Our image based visitor guides also allow users to get familiar with venues before arriving to reduce the anxiety caused by new environments.