Picturepath for schools, academies and MAT's
Improve inclusivity for pupils with additional needs.
Students with autism, anxiety and other additional needs often find school stressful.
Our digital timelines allow pupils visibility of their day and what to expect, allowing them to prepare and reduce their anxiety.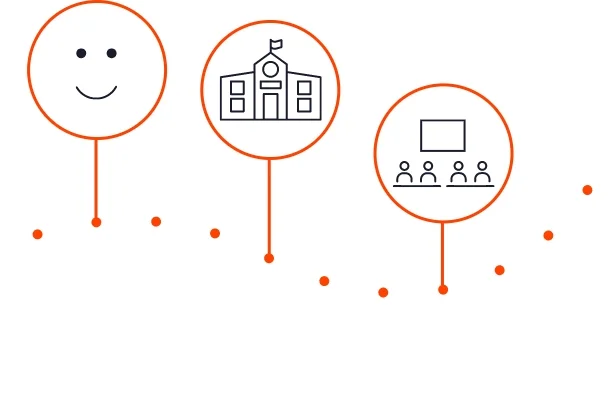 Schools using picturepath to improve their inclusivity offering
Why schools and SENCOs love picturepath
Reduces emotional distress in SEN children
Fewer classroom disruptions
Easily record & evidence behaviours for external assessments
Uncover trigger activities
Share updates with concerned parents
Save time, money and resource on producing physical activity cards
Use picturepath to improve your school's SEN and inclusivity offering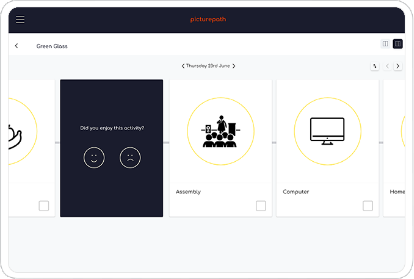 Fewer classroom disruptions
SEN children feel calmer, safer and in-control. Meaning fewer meltdowns in the classroom and a more conductive learning environment.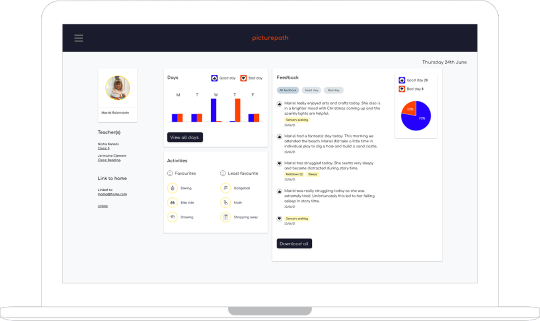 Picturepath allows you to see patterns in moods and feedback related to each activity. Discover trigger events and take informed preventative action.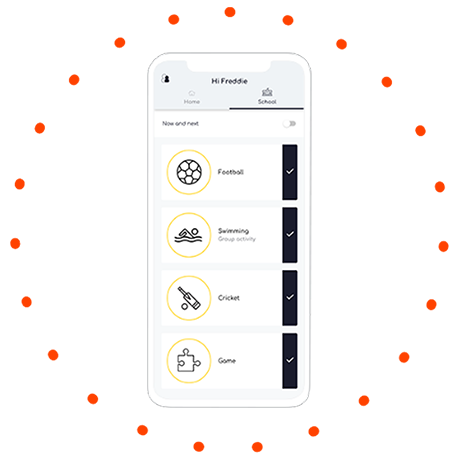 Reassure concerned parents
Provide concerned parents with regular updates and visibility throughout the day, directly from within the app.
Share a timeline between home and school
Create your own activities
Adding a teacher to picturepath
Adding a class routine / lesson
Adding a pupil to picturepath
Adding a specific pupil routine / lesson
Learn more about how picturepath can help your organisation to improve inclusivity and support visitors with additional needs