Use Picturepath to help SEN children anticipate & prepare for anxiety-triggering events
The Visual Timeline is a tool recommended by paediatricians to help SEN children reduce anxiety by visualising the events of their day.
Picturepath allows you to create online Visual Timelines in a matter of minutes.
Create an unlimited number of timelines for children in your care as required for home, school and new environments.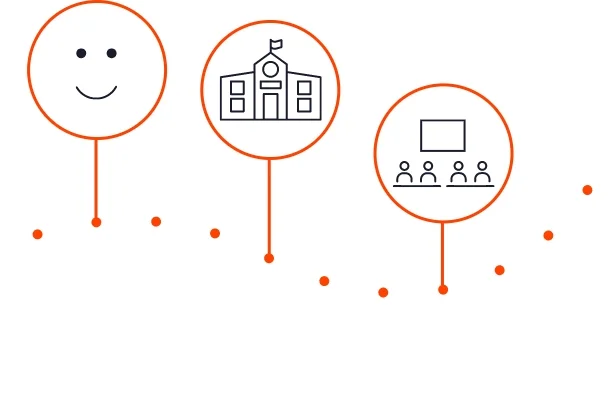 Schools using Picturepath
St Mary's Church of England Academy
Our lady and St Philomena's Catholic Primary School
St Gregory's Catholic Primary School
Our Lady of Good Help Primary School
Bromham Church of England Primary School
Experience fewer classroom disruptions
Picturepath helps SEN children feel calmer, safer and more in-control. This means fewer meltdowns in the classroom and a more positive and conducive environment to facilitate learning.
Each SEN child responds differently to their surroundings. What triggers one child may not affect another. Picturepath can help uncover what events trigger a particular child – by allowing you to see patterns in moods and events recorded over time.
Get feedback, discover trigger events, and take informed preventative action.
Reassure concerned parents
A teacher could be doing everything in their power to help the child, but unless the parent is given reassurance, they may assume otherwise. It's not easy to provide parents with constant updates through parentmail, emails or by phone. The alternative is to let technology do it for you. Picturepath gives teachers a way to provide feedback almost instantly from within the app.
Reduce meltdowns
Designed to reduce episodes of emotional distress, anxiety and shutdowns
Simple and easy to use
Quickly create visual timelines in just a few clicks – all in a matter of minutes.
Multi-device
Use picturepath on your smartphone, tablet or PC.
Detailed insights
Use the data to uncover the "hidden triggers" that distress the child.
Unlimited number of activities
Create as many visual timelines as you need – no restrictions.
Manage change and transitions
Feel safer in unfamiliar environments – get comfortable with new activities.
How to help SEN children feel safer in new environments
Picturepath is changing SEN child support all over the UK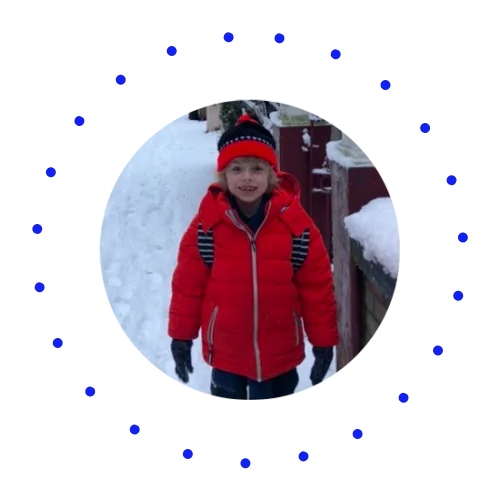 "I love adding and ticking off the activities on my timeline – I like to plan my days out using picturepath on the iPad so I know exactly what's happening"
Freddie Nurse, Age 9, Autistic Child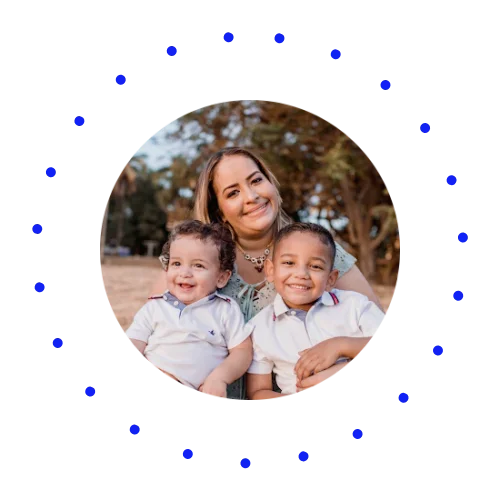 "I love how easy and straightforward the app is to use, the kids love updating their timelines and it keeps them calm if there's any changes to their routine"
Suzie Prichard, parent to two SEN Children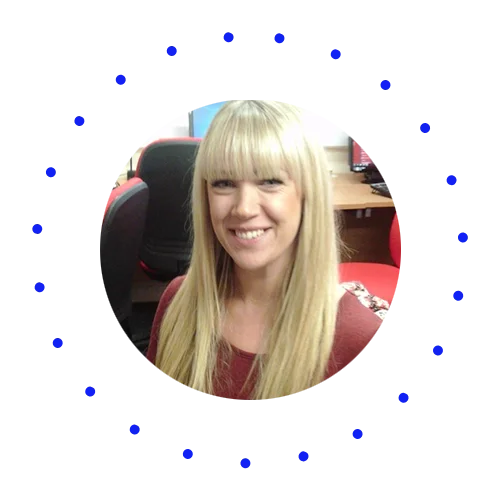 "We've started using picturepath in class as a digital, interactive visual timetable and I love it! So easy to set up and use, a brilliant classroom tool. It's making a great difference to all of our SEN children."
Mrs Brickland, SENDCo at St Bernards Primary School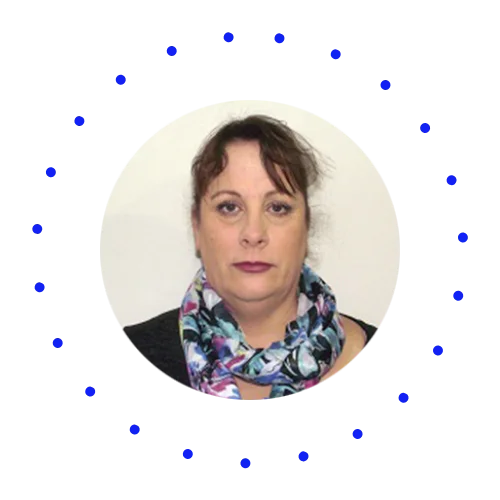 "I found it really useful from the very beginning, your product is one of the best I've ever used for individual inclusion!"
Dot Mohan, SendCo at Bromham CofE Primary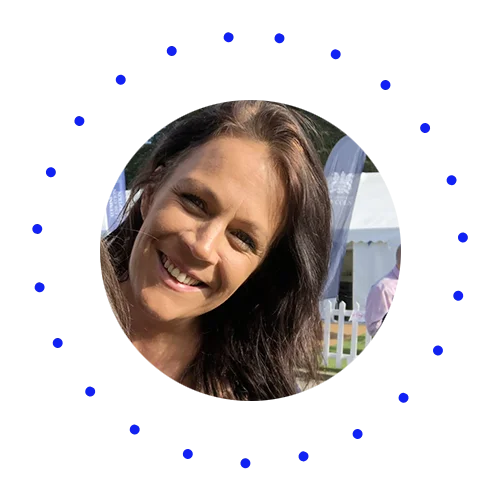 "An excellent range of common symbols and the option to add a real image using photos taken on your device is amazing. Excellent value for money and recommended for schools and SEN caregivers."
Claire Ryan, ChatterPack SEND hub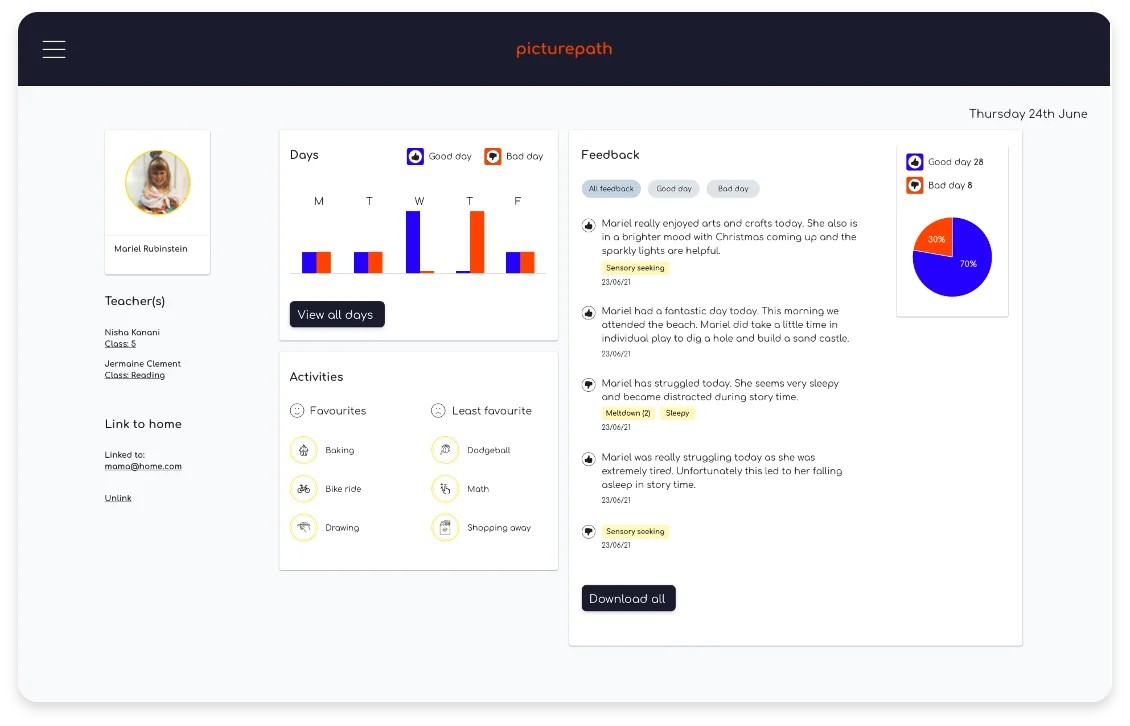 Easily record & evidence behaviours for external assessments
LEA's and Ofsted can require a large amount of evidence and documentation demonstrating your school's support provided to SEN children. Picturepath's downloadable logs can be submitted as evidence to these bodies for purposes of funding and compliance.