Visit with Picturepath improves your venue's access and inclusivity for all visitors, especially those with additional support needs.
People with autism, anxiety and other additional support needs often find visiting a new place stressful and anxiety inducing.
Psychologists recommend the use of special image-based visitor guides when visiting new places for individuals with such requirements. Visit with Picturepath creates digital visitor guides for your venue, accessible to your visitors for free all within the Picturepath app.
Speak to us about becoming a venue partner today.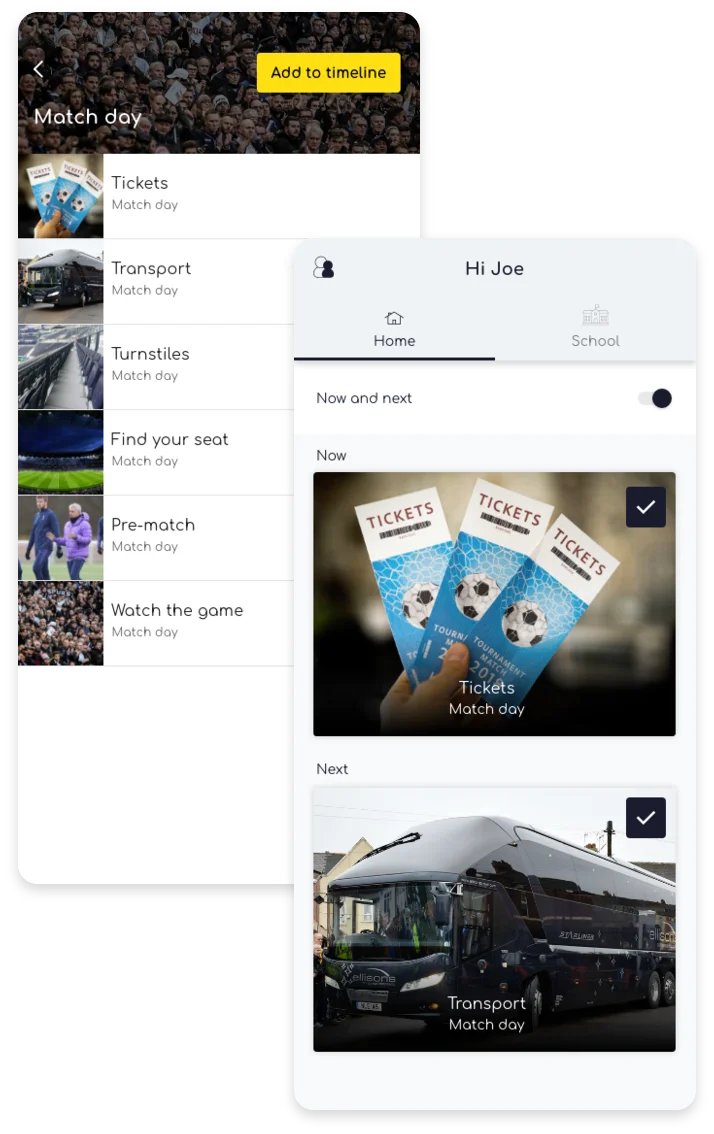 Why venues love picturepath
Improved inclusivity to help all visitors feel welcome and supported
Allow visitors with additional support needs to plan and prepare for relaxed visits
Increased revenue and positive visitor reviews
Helps visitors discover all of your exciting facilities
Promote your venue to a new audience
Navigating from access points to seating areas and other locations.
Finding the venue access point from nearest bus stops, train stations and drop-off locations.
Going to, returning from and accessing disabled or publicly accessible toilets.
Finding the way to information booths or approaching venue staff for support and information.
Finding seating areas and wheelchair platforms for those with special access requirements or disabilities.
Getting access to audio commentary headsets or assistance dogs if required.
Giving visitors with additional needs the individual support they need in the midst of a crowded event can be a challenge. You can now use Visit With Picturepath to help them locate areas to receive support, or for access to key facilities.
With Visit with Picturepath you can create an unlimited number of timelines for tours, activities and experiences for visitors to enjoy at your venues. The app can also help your visitors become aware of exciting facilities at your venue such as:
Try picturepath at your school or venue. Book a call today to get set up.